At Baltic Line, flexibility and solution-oriented experience are the key elements of success. The traditional liner service provides short sea shipping in the Baltic and North Sea.
Baltic Line is a shipping line serving industrial customers and companies, with a fixed weekly schedule and a fleet of two vessels – one of the two being RABN's m/v Baltic Amelie. The strengths of the company are its flexibility, agility and vast experience.
The majority of Baltic Line's business focuses on Finnish import and export. Every week a vessel leaves the port of Turku and carries cargo such as steel products and metals, forest products, chemicals and containers to the Baltic States, Poland, Denmark and Norway.
Norwegian-based Baltic Line AS is part of the DSD Group. The short sea shipping line between Turku and Norway has existed already for 30 years. One could say it's a trusted concept that has maintained its relevance smoothly. 
Finding tailored solutions
Cooperation between Baltic Line and RABN began back in 2017.
"It was kicked off by RABN's proactive approach. They introduced us to an alternative new vessel and that's where it all started", says Tomas Uschanow, Managing Director of Baltic Line Finland.
m/v Baltic Amelie was tailored to meet the needs of Baltic Line's operating environments. Especially Norwegian ports have unique requirements that need to be taken into account.
"Above all, I feel like we were heard. Our needs were considered when it came to both the ship and the crew", Uschanow recaps the collaboration.
Arild Ervik, CEO of Baltic Line AS, shares the experience: "I really have a feeling that RABN wants us to succeed. We are able to discuss our needs openly and then they strive to find the most suitable solution for us. This mentality can be rare in shipping sometimes. With RABN, I can trust that our needs are met.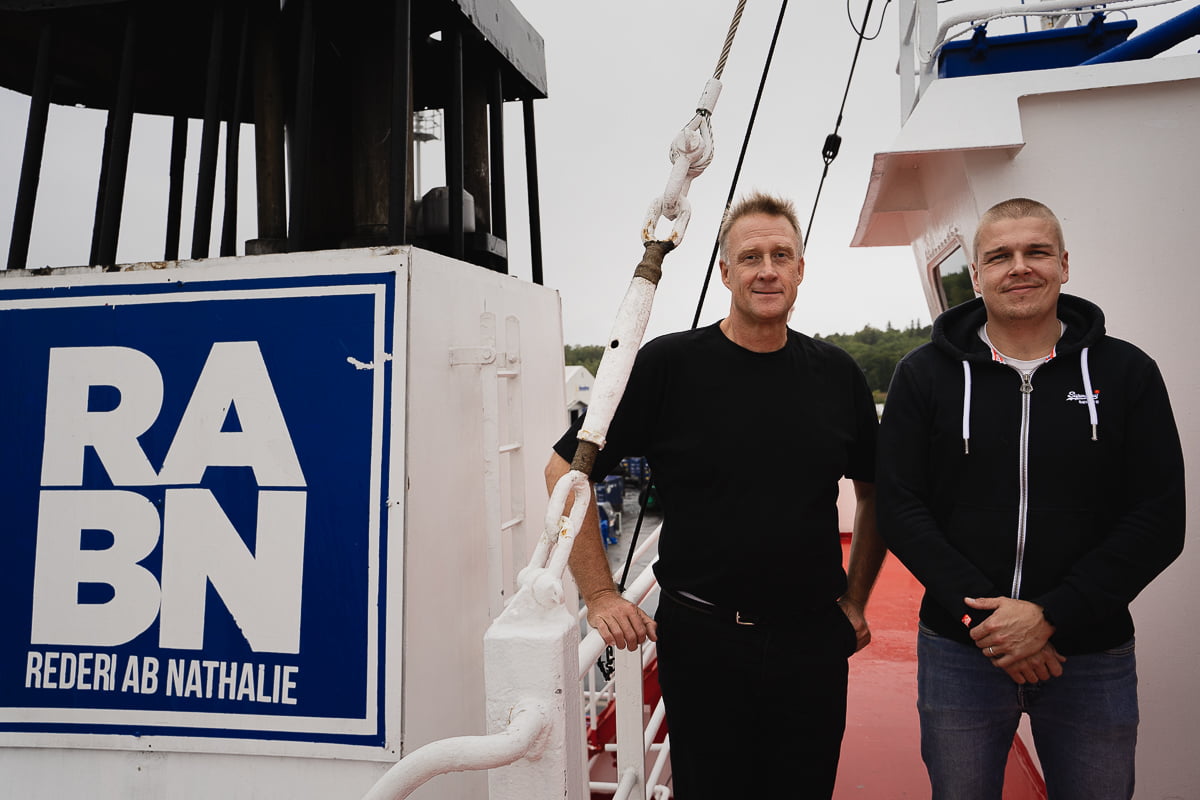 Success stories are built on shared interests
Uschanow sees the cooperation with RABN more as teamwork than as a regular customer relationship. "It's always a pleasure to work with likeminded people. The passion for short sea shipping is our common feature with RABN."
It's also crucial that the collaboration between Baltic Line and the RABN crew is effortless and rewarding.
"The RABN crew feels like our own staff – that's how well everything works with them. I can trust that the crew will take the best care of the cargo. At times it might be a bit of a puzzle to figure out how to fit everything in the ship in a practical and smart way, but the RABN crew is always eager to find the solution", Uschanow sums up.
"If I should need to describe RABN in three words, those would be flexible, youthful and customer-focused. By youthful I see RABN as rejuvenating both in terms of how they think and how they work", Ervik affirms.